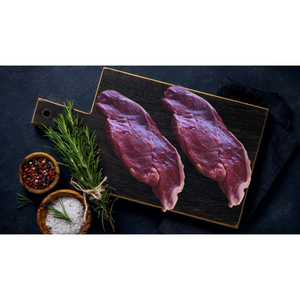 Sirloin Steak Dry Aged in Achill Island Sea Salt
Sale price Price €12,00 Regular price Unit price / per
Tax included.
Choose from 1 16oz sirloin rump steak per pack, 1 10oz sirloin rump steak per pack or 2 8oz sirloin rump steaks per pack. These steaks have been aged in achill island sea salt for 21 days.

They're then vacuum packed, sealing in the moisture, freshness and flavour of our beef and will last in your fridge for 8 days.
This will last for up to 8 days in your fridge, and while it is suitable for homefreezing, we  think it taste's much better fresh.