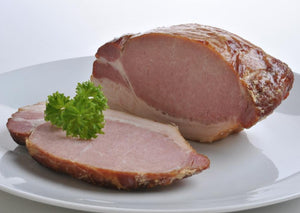 Mild Cure Back Bacon (Cook in the bag)
Sale price Price €9,00 Regular price Unit price / per
Tax included.
This 900g gammon joint cooks in the bag in your oven for minimum effort and maximum flavour. Preheat your oven to 150°c and cook for 60 minutes.
This product is gluten free.
This will last for up to 12 days in your fridge, and  is suitable for home freezing.